African Grey Congo
African Grey Congo Grey parrots hand tamed Talking birds Psittacus erithacus
African Grey Congo Grey parrots hand
tamed Talking birds Psittacus erithacus


African Grey Congo Grey parrots hand tamed Talking birds Psittacus erithacus
The Chicks are
around 6 month to 12 months old , this is the best age to tame and teach them how talk as
too
young, very friendly bird ,
very healthy, neat and clean fully feathered parrots that are kept
indoors in a clean environment.
Brand new Good size Top open cage available for Extra.
Delivery or collection also available
please if you call or Text and a breeder does not
respond leave a message on whatsapp 07361628210
babies and Breeder pairs
Perfect specimens, They Are CITES Certified with Article 10 Certificates, DNA sexed, awaiting
results, will come with with Certificate, Hatch Certificate, and close rung with stainless steel
rings.
My babies are weaned onto a 100% nutritionally balanced diet, based on pellets
(Versele-Laga Nutri bird P19 Tropical). So, feeding a well-balanced diet could not be simpler.
Private breeder of over 30 years of experience and long-standing member of the UK Parrot
Society.
Advice available 24/7. whatsapp 07361628210
Photos: African Grey Congo Grey parrots hand
tamed Talking birds Psittacus erithacus


sell: African Grey Congo Grey parrots hand tamed Talking birds Psittacus erithacus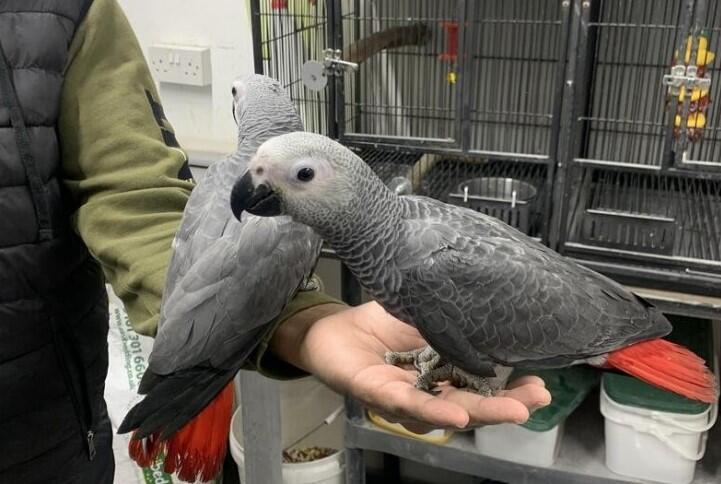 Photo 1: African Grey Congo Grey parrots hand tamed Talking birds Psittacus erithacus
---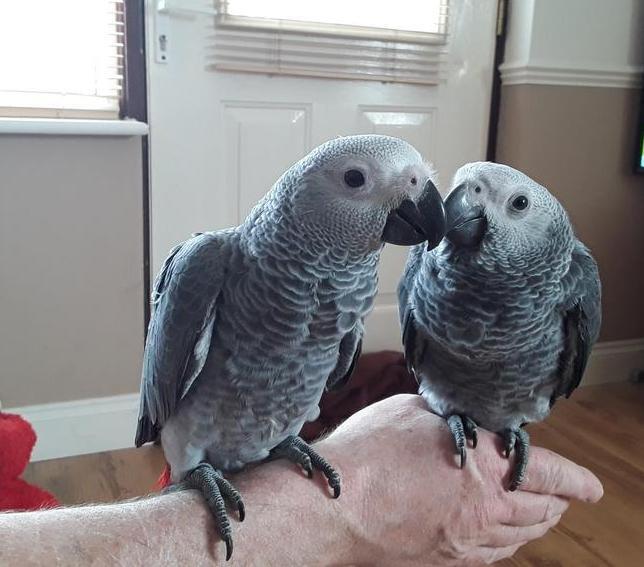 Photo 2: African Grey Congo Grey parrots hand tamed Talking birds Psittacus erithacus
---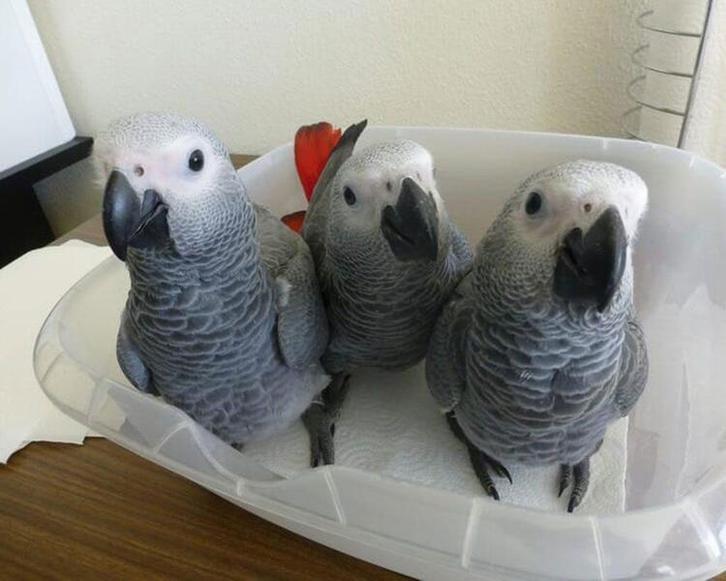 Photo 3: African Grey Congo Grey parrots hand tamed Talking birds Psittacus erithacus
---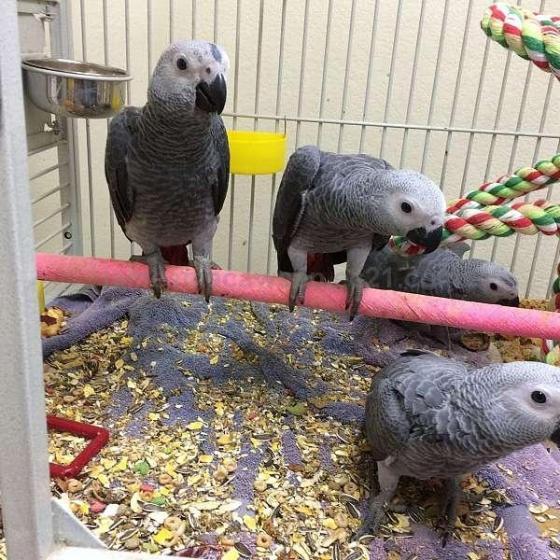 Photo 4: African Grey Congo Grey parrots hand tamed Talking birds Psittacus erithacus
---
Similar ads: African Grey Congo Grey parrots hand tamed Talking birds Psittacus erithacus
Foto
Description
Preis
sell: Miniature dashound puppy
13 week miniature dashound puppy I'm having to rehome
this little beauty boy through no fault of his own,but due
to a big change in personal circumstances that we didn't
foresee in the short


825
sell: Rottweiler puppy's for sale
our beautiful girl Elsa gave birth to 9 gorgeous puppies 5
boys and 4 girls on the 28th may this was Elsa's first
litter and she has been such a perfect mum, both mum and dad
are family indoor pe


1000
sell: German shep x husky puppies first gen shepsky pups
We have 11 fantastic pups here just past the 4 week mark.

Wormed, flead and vet checked these stunning chunky
babies are currently being weaned and learning to toilet
train.

Mum is a ger


1200
sell: Kittens for sale
Beautiful kittens for sale three black with markings and two
bengal looking tabby's three girls and two boys


£100
sell: Female staffy pups
3 female staffy puppies for rehoming 16th July will be
vaccinated and chipped before leaving these are beautiful
healthy chunky staffys deposit of £300 too secure pup
viewings welcome with mum mum ha


1300
sell: Stunning cocker spaniel puppies for sale
Gorgeous playful, Cocker spaniel pure bred puppies for sale.
Wonderful specimen of the breed. All KC registered,
vaccinated, microchipped, wormed and vet checked. Mother and
father are adored family


1000
sell: Female husky s 8 weeks old black n white
Female husky 8 weeks old black and white adorable needing
loving home


750
sell: Amazing Siberian Neva Masquerade kittens!
I have two gorgeous male and one girl Siberian Neva
Masquerade kittens available ( second girl reserved ) , born
on 24 March.
They are hypoallergenic!!! , fluffy with
blue eyes . It goes well wit


1200-1000
sell: Home raised, friendly,family Boston Terrier puppies
Text or Call for more info via. O745l2O3O79. All the puppies
in this litter have a full white collar and they are
Purebred. Very playful. Great family dogs. All our puppies
have been to the Vet and v


550
sell: Wonderful Dalmatian puppies for sale
Beautiful Dalmatian puppies for sale!
girls and boys 9
weeks old, both parents are Dalmatian and can be viewed when
seeing and collecting pups.
Puppies are litter trained,
are treated against


400
sell: Puppies
Hi here we have a xl bully (MUM) cross huskie Rottweiler
(DAD) 5 weeks old ready to leave on and after 20 June.
Deposits of £100 taken to secure pup. Females £700 males
£600 good homes only .good ar


600
sell: Kittens for sale Wakefield
1 black female 1 white and bleak male 1 white and black
female for sale in the Wakefield area… £70 each… all been
flead and wormed and are fully litter trained… please
contact for more details


70
sell: Miniature dachshund puppies for sale
Our family pet slinky has had her first litter of four
puppies two choc colour and two grey and black dapple, on
the night of 17th may 2022/ morning of 18th may 2022. The
puppies have been bought up


1800
sell: Beautiful kittens for sale
Gorgeous kittens to go to a loving home,

3 black
kittens
2 black and white

Love to play and good
with children,litter trained and eat wet food can eat dry
food as well but when


£150
sell: Chihuahua
sale, 1 cream long haired male teacup chihuahua,fully
vaccinated, wormed, flea treated and microchipped, parents
can both be seen as they are family pets.


1200
sell: Crossed castrated horse 12 years – 1.62 m
Crossed castrated horse 12 years – 1.62 m Excellent school
teacher ideal for beginner riders and children. He is in
very good shape, works regularly and is always willing. It
is so easy and safe, bei


2300
sell: Tiny Teacup Maltese Puppies With KC Reg Papers
Take me home for caring homes beautiful little snow white
tea cup toy maltese puppies. male and female maltese puppies
are estimated at a tiny 5 lb. when fully grown Baby is very
playful and lovable.


430
sell: Male cavalier king charles puppy
Hi i have a lovely blenheim male cavalier king charles puppy
looking for his forever loving home.
He is 3 weeks old
and will be ready on the 10th June 22.

He will come
with 1st vaccine,


1600
sell: Beautiful Shih Tzu for sale.
Delighted Shih Tzu puppies Very well socialized, eat hard
food and very playful, excellent temperament, toilet
training, accustomed to children, were raised in our family
home together with other pet


0
sell: Siberian husky puppy
7 weeks old beautiful cream coat husky female puppy with
rare cross eyed blue and and greyish/ black colour I bought
this puppy for £1300 but I have to sell it because I'm
moving country and I want t


900