3000W Electric Harley
3000W Electric Harley Chopper Fat Tire Scooter EBike 30AH
3000W Electric Harley Chopper Fat Tire
Scooter EBike 30AH


3000W Electric Harley Chopper Fat Tire Scooter EBike 30AH
This Electric Scooters come
fully Equipped.
High quality, powerful, durable, affordable, and fast electric scooters;
supported by the best customer service and parts availability…. then look no further!
A
powerful electronic engine, which does not make noise and does not harm the environment.
ALL NEW IN BOX. WE ARE OPEN 7 DAYS A WEEK FOR DELIVERY. TONS OF UPGRADES INCLUDED FREE OF
CHARGE: Upgraded 3000w motor (many are 1000w/1500w), upgraded High Capacity 30AH Lithium Battery
(60V), front / rear suspension, big front light, turn / brake light, LCD speedometer, alarm,
key-less remote start, free spare key, hydraulic disc brakes, phone holder, and more.  All orders
will ship within 1 business day from our warehouse. Ships 100% insured with tracking service.
When shipping your scooter, we professionally crate them palletize each shipment to ensure safe
delivery. Each item is insured against loss or damage. We have shipped thousands of freight
shipments each year and we know exactly how to get this to you safely.
FEATURES:
100% New In Box - NOT Factory Recertified / Used, etc.
Available in metallic grey,
metallic blue, or metallic red. *We will ask before we ship which color you prefer.
Motor:
60V 3000W
Battery: 60V 30AH High Capacity Lithium Battery. (Others are 12AH or 15AH, they
do not have good range)
in Price is: $600USD
Contact us through the following
Email below:
motocentroltd@gmail.com
whatsapp chat: +14848419285
Website:
www.motocentrotradewyltd.com
Photos: 3000W Electric Harley Chopper Fat Tire
Scooter EBike 30AH


sell: 3000W Electric Harley Chopper Fat Tire Scooter EBike 30AH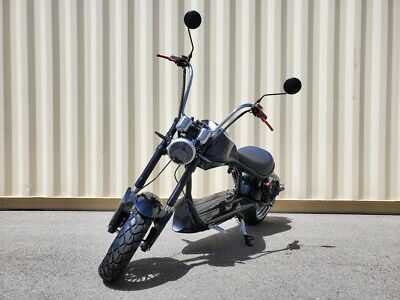 Photo 1: 3000W Electric Harley Chopper Fat Tire Scooter EBike 30AH
---
Similar ads: 3000W Electric Harley Chopper Fat Tire Scooter EBike 30AH
Foto
Description
Preis
sell: 800V DC Electric Inverter Air Conditioning Compressor
What an inverter does is to cool or warm a room to the
desired temperature as quickly as possible and then
efficiently maintain this temperature. Inverter gives the
ability of the unit to continuousl


900USD
sell: Used Yamaha Used Yamaha 40 HP 4 Stroke Outboard Motor
Motor is in excellent condition and is virtually like a new
engine. You will need nothing to install this motor. Motor
has been inspected and ready to mount and run. Great Running
Condition/ Mainly u


1000
sell: Car Wraps Kent
Car wraps Kent uses vinyl printing to transform the colour
of your car. It doesn't require getting it an entirely
new paint job, meaning you can get a colour and design that
fits your needs quick


up to £2000
sell: Peugeot partner combi with campervan conversion
Selling my Peugeot Partner 1.6 TDI,having a campingvan
setting 2 berths,coming with window blinders,bicycle carrier
THULE,extra light bar with reg. number (Designed for towbar
).
Furnishing is re


3200